Dreamcatcher Shuttle Service understands how much of a hassle it can be to drive yourself to and from the airport when you are traveling. You have so many other things on your mind before and after a flight, so why not let us handle your transportation needs when it comes to getting to the airport and back?
We specialize in providing Pensacola group shuttle service and can set you up with the door to door shuttle service that you need the next time you travel. We would love to be your one stop shop for transportation, and we hope that you and your family, friends, or colleagues will "Ride Together and Relax" with us.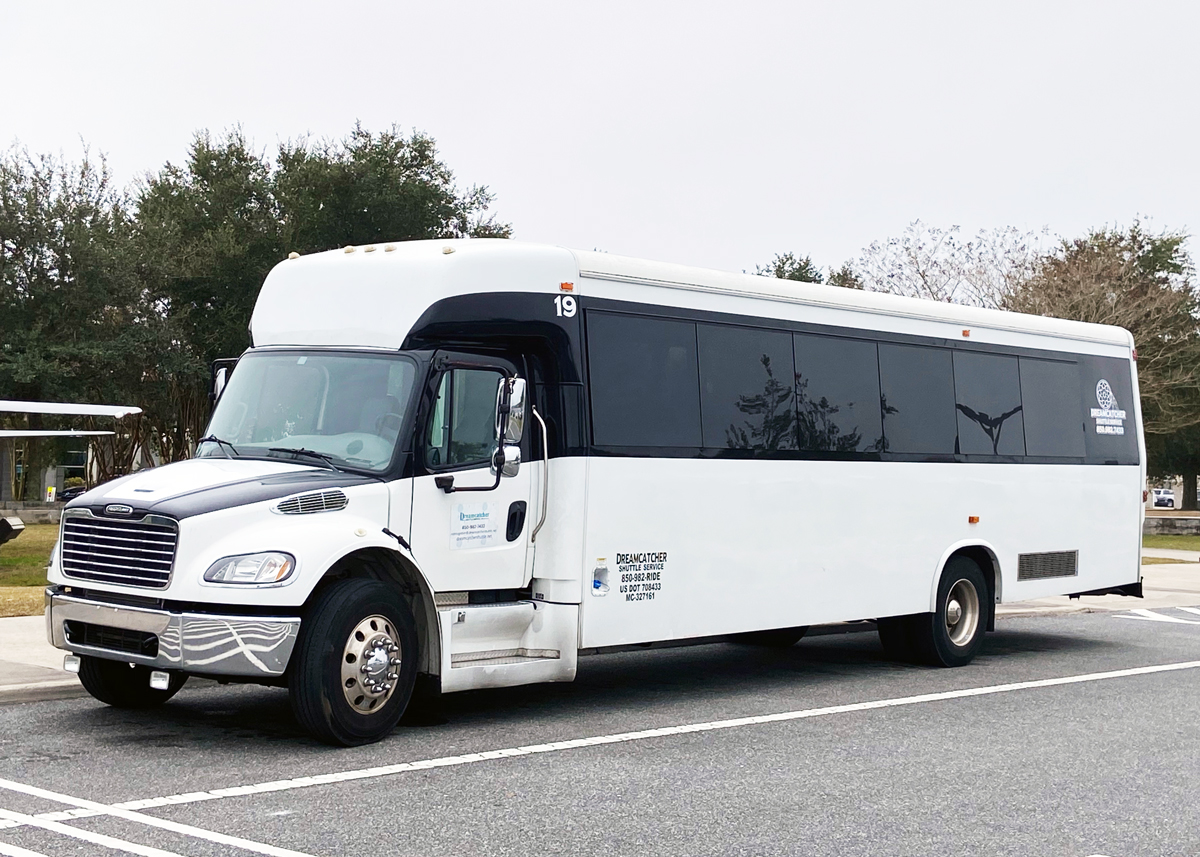 Group Airport Shuttle
Out of Town / Overnight Shuttle
Pensacola Service Shuttle
Cruise Shuttle
Weddings and Reunions
Corporate Events
When you book Pensacola group shuttle service, we will pick you up in one of the shuttles that we have in our modern fleet. The fleet includes Ford vehicles that seat between 14 and 35 people. This will make it easy for you and a group to get to the airport safely without having to think about where you're going to park, how much you're going to have to pay for it, and whether or not your vehicle will be safe while you're away. In addition to shuttling people to and from the airport, Dreamcatcher Shuttle Service can also provide you with overnight and out of town trips, cruise transfer service, and more.
The drivers who are employed to provide Pensacola group shuttle service are reliable, trustworthy, and will pick you up on time. Dreamcatcher Shuttle Service participates in Drug Free Workplaces, Inc. and randomly drug screens all drivers to ensure that our customers are safe at all times when traveling with us. Our drivers also have clean driving records. Our mission is to make sure you're 100 percent comfortable with us at all times, and that means going the extra mile for you and your fellow passengers.
Are you looking to take Pensacola group shuttle service to or from the airport sometime soon, or is there something else that we can help you out with? Call Dreamcatcher Shuttle Service at 850-982-7433 today to make a reservation.